Madison Bumgarner gets both cheeks into a swing
Fred Hofstetter on September 3, 2017
Madison Bumgarner hit a very long home run, and Mike Krukow offered a curious throwaway comment to explain its distance.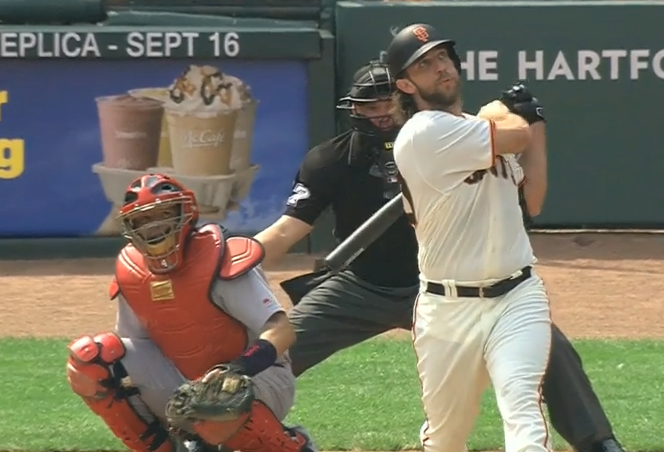 Madison Bumgarner, pitcher, hit a very long home run against the St. Louis Cardinals.
To which Giants' color man Mike Krukow commented:
"Well, you talk about getting both cheeks into a swing…"
This raises a question – do baseball players squeeze their butt cheeks to increase their power? Charts and graphs coming.