Brewers within 1 game of Rockies in Wild Card with 0 games remaining
Fred Hofstetter on October 1, 2017
With a win on Sunday in St. Louis, the Brewers moved within one game of the Colorado Rockies for the second Wild Card spot with zero games left to play.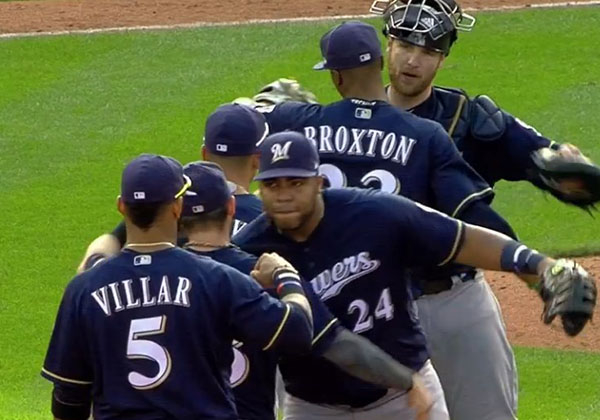 Thanks to an early 3-run home run from Brett Phillips and a stellar 7-inning outing from Aaron Wilkerson in just his second MLB start, the Brewers crept up within one game of the Colorado Rockies for the coveted second Wild Card spot with a win over the Cardinals on Sunday afternoon. The Rockies lost their second straight to the Dodgers, giving away precious ground to the upstart Brewers.
The Brewers have been nipping at the heels of the Chicago Cubs in the NL Central and the Rockies in the Wild Card all September, attempting to earn just their 5th postseason appearance in franchise history. With 0 games remaining, they are only 1 game back of the position they've worked so hard to reach.
"It feels good," said Brewers' manager Craig Counsell. "Good to be in contention and winning games that really count. These guys are really playing their butts off."
Counsell, one of the heroes for the Florida Marlins in the 1997 World Series, understands the value of this experience and the danger a young up-and-coming team poses to some of the league's best teams.
"If we keep having fun and playing hard every day, we could make some real noise and surprise some people in our last 0 games."