Who gets a World Series ring?
Fred Hofstetter on May 6, 2020
It's up to owners - there are no hard and fast rules for who gets World Series rings. All players and coaches get them, and so do select employees and staff.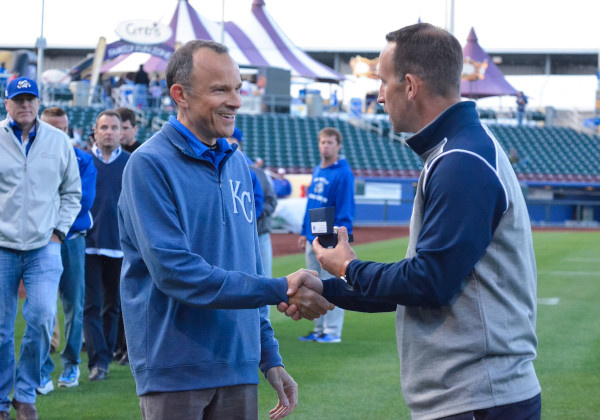 Massage therapist Russell Nua has therapisted his way to 5 World Series rings with the Red Sox and Diamondbacks in just 20 seasons. Ben Pickman of Sports Illustrated put together a nice mini-bio for Nua chronicling his behind-the-scenes contribution to five different championship teams.
Nua is armed to the teeth with World Series rings. More than most players who have ever played the game. Five rings in 20 years is one Hall of Fame caliber massaging career.
Every once in a while there's a feel-good story about a clubhouse attendant or some other MLB staff who's near retirement and gets a little well-deserved puff piece like this. And every time I re-remember it's not just players who get World Series rings.
So who all does? All employees? Minor leaguers? Where is the line drawn?
There really aren't any rules.
There are no hard and fast rules for who gets World Series rings. It's up to ownership and whatever the players, coaches and organization wants to do.
All of these people are perfectly eligible to earn a World Series ring should their team conquer as championship winners:
MLB players and coaches
Scouts
Front office
Medical staff
Ball boys / girls
Announcers / play-by-play / color guys
Interns
Groundskeepers
…and potentially everyone else employed by the organization
Special cases:
Umpires. Umpires do get World Series rings. But they don't get the gigantic rocks with big garish diamonds. Umps get a modest ring for every World Series they work. Joe West has six.
Traded players/released players. Anyone who stepped in a batter's box or on the pitcher's mound in any capacity is eligible to get a ring. Dan Uggla represents one of the more memorable examples of this. He played four miserable games for the 2014 Giants, going 0 for 11 with 6 K's and two errors. The Giants cut him after a couple weeks. After they won the World Series that year, Uggla got a ring. Baseball isn't such a cruel game.
Triple-A/minor league players. If they contributed at the Major League level at some point during the season, minor leaguers may get a ring. Select coaches and staff members usually do get rings.
World Series losers. They don't get a World Series ring, but they usually do get a league championship ring, American League (AL) or National League (NL).
Fans. Sometimes fans are gifted replica rings as giveaways for ballpark promotions. This guy got a tattoo of a World Series ring. I guess that counts.
Steve Bartman. In exchange for life as a pariah and scapegoat of a franchise's suffering, Steve Bartman was gifted a 2016 World Series ring from the Chicago Cubs after their first championship in a million years.
World Series rings can get expensive.
The cost of a whole bunch of World Series rings can get a little out of hand. I mean, they're huge with big diamonds. They're really expensive.
How much they cost will vary by the aggressiveness of the flex. MLB owners pay for them, so consider the size and quantity of the World Series rings distributed directly proportional to the owner's chutzpah.
The typical cost of a World Series ring isn't openly publicized nearly as much as their value, which are two different figures. Funny enough Wikipedia says the pennypinching Marlins of all teams are cited as one of the biggest spenders, racking up a $20,000 per ring at bulk prices ($40,000 retail) after their 2003 World Series win.
The now-recently-made-infamous 2018 Astros handed out over 1,300 rings across the organization. Players and staff received 10.55 carat rings, each with 214 diamonds, 16 blue sapphires and 9 orange sapphires. I honestly don't think all 1,300+ rings were the "A" grade rings the players and select staff got. But even at a conservative $20K per ring estimate, that's $26 million bucks for jewelry.
Maybe I will apply for some crappy MLB jobs.
Color me not all that interested in knockoff replicas, a ceremonial hat or a cheap shirt on eBay. I'd love to show off the extremely random real thing in a display case in my house. No, I never played baseball past middle school, but I do have a World Series ring. Awesome.
Maybe my best chance at a World Series ring is to sweep some clubhouse floors or intern for free for a couple years and shoot for the big leagues in more conventional way.