MLB free agents agree: they took our jobs
Fred Hofstetter on January 29, 2018
MLB free agents are frustrated about owners' profiteering pricing them out of work. Many are joining the pushback against the influx of younger and cheaper players, stressing that they can just get out.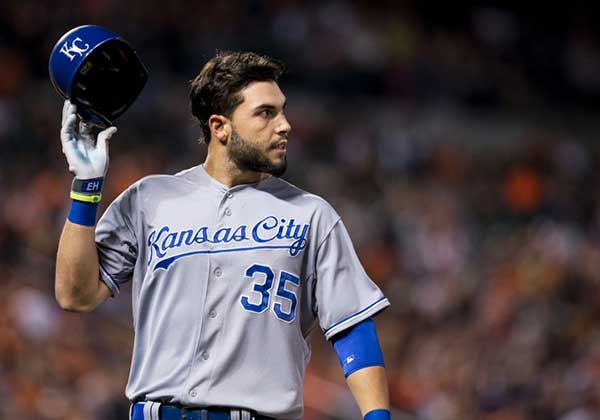 After months of inactivity in the free agent market, premier MLB free agents still looking for work in late January have concluded that they took our jobs.
Free agents such as Eric Hosmer, J.D. Martinez, Jake Arrieta and Mike Moustakas point their collective finger directly at MLB ownership. Since the turning of the calendar executives have been suspected of colluding to price free agents out of the market.
The now unemployed MLB veterans hurl harsh and dangerous accusations:
MLB owners are knowingly and purposefully paying younger & healthier players less for equal or better performance
MLB owners are less willing to make massive investments that almost never pan out
MLB owners are more worried about making profit than throwing money down the drain needlessly
The accurate data in the below chart shows the fundamental problem:
How much is a win worth? Would you pay an extra hundred million dollars for 10 less wins over the course of a season? You might not. It's that kind of toxic thinking spreading throughout the ranks of MLB front offices and putting tens of twenties of jobs at risk.
MLB free agents also claim that the players who have taken their jobs have no right and should go back to where they came from.
"They don't have the training for the big leagues," said one agent. "They've never done this before. My clients have been working here for anywhere from 5-10 years. Does that count for nothing? Sure these new guys are talented and motivated and often perform just as well or better than my clients and will do it for much lower pay. But my clients are proven winners who know how to win and have a winning attitude. A lot of these new guys haven't done any winning or losing at all."
"They're just not part of the culture. Introduce too many all at once and you'll destroy the league."
Agents and unemployed MLB players emphatically declare these new younger players should be sent back to the minor leagues and MLB owners ought to pony up and pay established players who are basically as good or worse much, much more money for the same work.
Experts agree basic market functions cannot be allowed to endure uninhibited or the very fabric of the league will be undone. Without drastic action some of the world's wealthiest athletes will be forced to consider very minimally decreasing their asking price to play a silly backyard game for a salary a couple hundred times greater than the national average.