MLB collusion almost certainly the work of international supervillain
Fred Hofstetter on January 17, 2018
MLB owners and front office executives cannot be fully credited with the circumvention of crippling free agent contracts and costly draft pick compensation. Behind the curtain assuredly lies a superior foe worthy of our awe and mortal fear.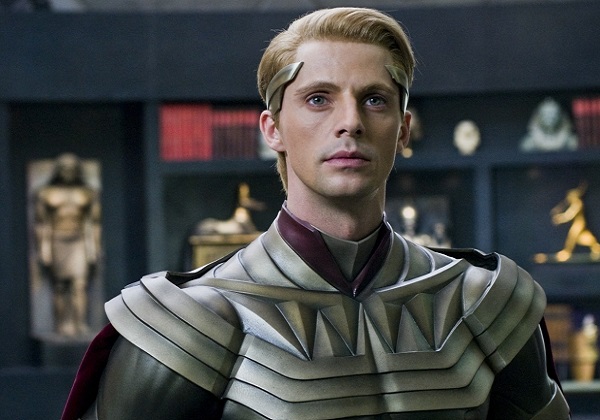 Major League Baseball front offices are currently executing an audacious scheme to circumvent crippling free agency contracts by completely withdrawing from the free agency process altogether. Curious baseball minds throughout the United States are throwing around accusations of collusion. Teams across the league barrel towards spring training with gaping holes in their lineups and starting rotations as hordes of hungry established veteran MLB free agents remain unemployed as of January 16th, including:
JD Martinez
Yu Darvish
Lorenzo Cain
Jake Arrieta
Eric Hosmer
Mike Moustakas
Lance Lynn
Alex Cobb
And many others.
Baseball fans across the country are beginning to wonder if MLB owners are colluding to wait out high profile free agents to drive their price down.
Every collective bargaining agreement since the 1960s has included the following statement:
Players shall not act in concert with other Players and Clubs shall not act in concert with other Clubs.
The idea here being Players shall not collude against Clubs and Clubs shall not collude against Players. As is the case with all bureaucratic decrees adorned with arbitrarily assigned capital letters, there's a tendency towards slippage and casual misinterpretation of the Letter of The Law.
Of course, such a mutiny could hardly be achieved without some kind of criminal mastermind heading up the charge. Authorities near High Baseball circles have stressed their concern MLB owners are placing their trust in a dangerous entity – an international supervillain using MLB free agency as a breeding ground for anti-establishment and guerrilla-revolutionary sentiment.
"This isn't some spontaneous event," stated one baseball insider. "I've been close to several MLB owners over the years and I can tell you they can never agree on anything. Their egos are off the charts. The owners I've known have across the board been 100% invested in counting their dollars and giggling about all the suckers forking over billions and billions of dollars for the sake of wins and losses by teams within their geographic proximity. This must be attributed to a higher force."
Sources suspect an international supervillain, such as a Lex Luthor, Magneto, or Ozymandias type mortal threat with nothing in mind but domination of lessers and blatant monopolization of wealth.
"Only a brilliant evil mind could work up a scheme like this," said one source. "I can't imagine a handful of MLB owners taking advantage of a clearly warped system and easily guiding their peers towards several hundreds of millions of dollars in profits. Unthinkable."
International supervillains often shy away from the limelight initially and allow their envisaged dastardly plot for world domination to develop and mature through lesser intermediaries and sacrificial lambs. Experts worry MLB owners are only a pawn in the game and that we are on the brink of the next apocalyptic takeover of the planet.