Maybe Manny Machado will just quit
Fred Hofstetter on February 4, 2019
Free agent Manny Machado has yet to sign with a baseball team for 2019. Maybe he will just hang up his cleats for good and call it a career.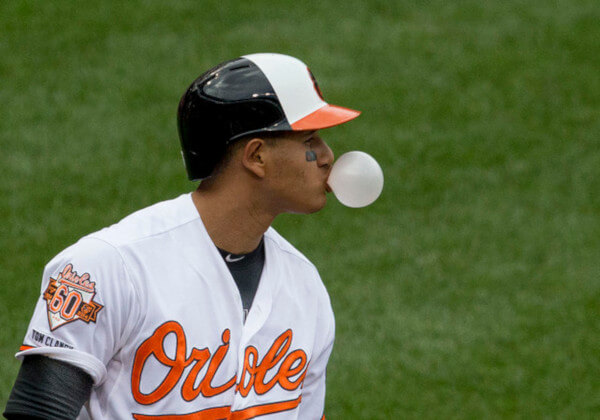 It's February 4th and Manny Machado has yet to sign with a team for the 2019 season. Machado's 2018 season ended unceremoniously with a World Series loss amidst a swirl of annoyance with his behavior on the field. Between dirty slides and dirty slides and more dirty slides and chucking bats and kicking innocents and proudly admitting apathy he's developed a reputation and an uncanny knack for bugging everyone all the time.
At age 26, conventional wisdom would dictate Machado's geared up for a significant long-term contract in advance of his peak years of production.
But it's February 4th and no team has pulled the trigger. Machado and his agent may be weighing multiple offers and playing hardball. Today Joel Sherman suggests a 1-year deal might make sense. But there's one option nobody in baseball would see coming. Maybe he's had a change of heart. Maybe Manny Machado would just retire. Think he would quit? What if he just stopped. Wouldn't that be cool?
I conducted a brief informal survey to put out feelers among some engaged baseball fans. My methodology: find people near me with similar inclinations and ask them if the dirtiest player that helped ruin their favorite team's season should stop playing baseball or not.
Questions posed to participants: Will Manny Machado quit? Participants could choose one of 4 choices:
Yes
No
Stop, you're being ridiculous.
Either way I will pretend he did
Results:
There's really no precedent for one of the best baseball players in the world to stop doing it at age 26 and skip a fortune. But nothing about his character would indicate he really wants to play baseball. Or even likes the game. Or the people who play it. Or watch it.
We can only hope Machado will treat his free agency like first base – quit before he gets there.